I'm Andy Bennett, a lifestyle financial planner, and I've spent my entire career in financial services – that may not sound very interesting, but it does mean I know more than most about money and lifestyle financial planning…
And, there ARE a couple of interesting facts from my past – when I first left school I made tennis balls for Wimbledon – I was responsible for making sure John McEnroe's balls bounced correctly!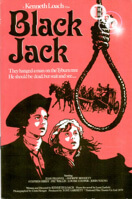 And I starred in a Ken Loach feature film, Black Jack. The film is little-known, even though it did win a critics' prize at the 1979 Cannes Film Festival. The film was the start and finish of my illustrious child-acting career, and was an amazing experience! Black Jack is available on DVD from Amazon, check it out!
Leaving behind my brush with movie stardom, I started in 1984 with Refuge Assurance Home Service as a traditional insurance man. I have since worked for Eagle Star, Barnsley Building Society, HSBC (as both a personal and corporate advisor) and Santander. I became an IFA in 2005 and most recently I have worked with Unique Wealth Management.
You don't really need to know any of this, other than to give you the confidence that I have the qualifications, expertise, and experience to work with you on your lifestyle financial planning.
After conducting my OWN lifestyle financial planning, I set up Hartcliff.  Hartcliff reflects my passion for helping people to gain financial peace of mind.
What people are saying
Andy has looked after our finances for more than ten years now and his advice and assistance has been outstanding. He has helped us through difficult economic times with sound investment advice to protect and enhance our savings for the future.

He has also helped our wider family members with other financial issues and tax matters and has always responded very quickly and positively to any request, large or small.

Andy has our full confidence. He is always impressed us with his wide knowledge and experience in financial planning and tax issues and his friendly and easy manner makes him a pleasure to work with.

Pat and Louise from Harrogate
Andy Bennett's Financial Planning advise is personally tailored to suit our needs and priorities for our families future by taking the whole picture into account.

Andy's expertise and exceptional ability to explain complex jargon in an easy to understand way made us feel at ease and gave us the confidence to make the right decisions with the options offered, making us feel comfortable that the team care enough to oversee our investments to give us a secure financial future.

We wholeheartedly recommend their services.

Steve and Heather from Huddersfield
I can be your financial sat nav.
I'll help you to navigate past hold-ups, advise you on the best routes to take, and most importantly, avoid dead-ends or dodgy short cuts. I get you where you need to be in the most efficient way. Trust me, after 32 years within the financial industry, I've had my maps updated many times.
I've worked hard to nurture a solid reputation over the years, and as you'll discover, my experience will serve you well.
Andy