I'm Andy Bennett, a lifestyle financial planner, and I've spent my entire career in financial services – that may not sound very interesting, but it does mean I know more than most about money and lifestyle financial planning…
And, there ARE a couple of interesting facts from my past – when I first left school I made tennis balls for Wimbledon – I was responsible for making sure John McEnroe's balls bounced correctly!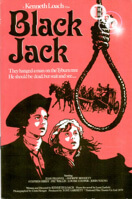 And I starred in a Ken Loach feature film, Black Jack. The film is little-known, even though it did win a critics' prize at the 1979 Cannes Film Festival. The film was the start and finish of my illustrious child-acting career, and was an amazing experience! Black Jack is available on DVD from Amazon, check it out!
Leaving behind my brush with movie stardom, I started in 1984 with Refuge Assurance Home Service as a traditional insurance man. I have since worked for Eagle Star, Barnsley Building Society, HSBC (as both a personal and corporate advisor) and Santander. I became an IFA in 2005 and most recently I have worked with Unique Wealth Management.
You don't really need to know any of this, other than to give you the confidence that I have the qualifications, expertise, and experience to work with you on your lifestyle financial planning.
After conducting my OWN lifestyle financial planning, I set up Hartcliff and shortly after hired Sam. Hartcliff reflects my passion for helping people to gain financial peace of mind.